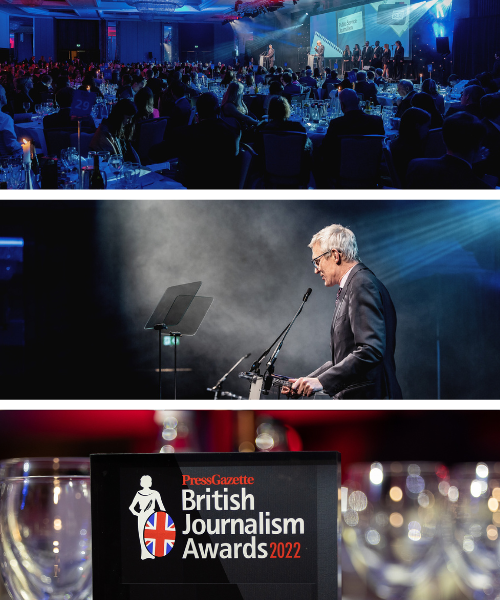 Entering its twelfth year, The British Journalism Awards will take place on Thursday 14th December 2023 at the London Hilton Bankside.
Celebrating the best journalism produced for a UK audience, the awards are open to all publishers and journalists whatever the medium: Print, broadcast or online.
As always, these awards aim to acknowledge and recognise great journalism that is revelatory and has a real world impact. The judges will be looking for work which displays journalistic skill and rigour, that serves the public interest.
The World of Fine Wine is pleased to announce the global winners of the World's Best Wine Lists Awards
---
TIMELINE
The British Journalism Awards Ceremony
---
TIMELINE
The British Journalism Awards Ceremony